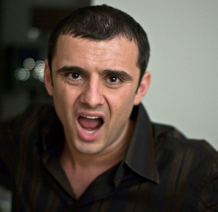 I graded your Blogs for the halfway point (midterm). You can find on TRACS. You can find feedback in the Dropbox. I am very pleased with most of them. Several did excellent work. Many apps were very creative. Some good content and thought!
We won't meet in class tomorrow (Wed). But you have reading and videos on Developing a Personal Brand. The Crush It Excerpt is under Resources on TRACS vaynerchuk_crushit.pdf. I will post the powerpoint with audio tonight. You are to do all the readings on the Outline for July 24 and then do a blog post by tomorrow night (Wed midnight) on this:
Assignment – make a blog post summarizing all today's readings/video and provide an outline of how you will improve your personal brand. How is your personal brand perceived right now? How would you like it to be perceived? List at least three things you could do to better convey your personal brand.
For Thurs., there are a bunch of readings and a TED Talk on Music and Remix Culture on the Outline. Make sure you do those for Thurs. We will also have our guest speaker, Kolten Parker on Thurs., so be ready to ask him questions. We will finish up on Video that we began today.
We'll discuss Fridays assignments on Thurs.
Kristen and Anil will post news tonight. Jennifer and Elizabeth tomorrow. Be sure to make your comments. See you on Thurs.
Cindy