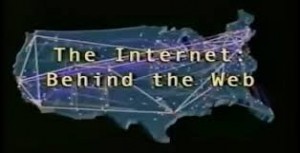 Another great discussion today. We'll get finished up with history tomorrow. Make sure you have done everything from yesterday's email: setup WordPress and do initial post, fill out the form with your Blog url, Twitter, LinkedIn, readings, and the definitions of the Key Concepts and Terms from the Social Media Techniques presentation (we'll discuss, print out so you can turn in).
For tomorrow:
Read Chapter 2 on Blogging
Watch Did You Know and The Machine is Us/Ing Us videos.
We'll finish the video on the History of Internet/Web in class.
That's it. I just sent a message about the News Presentations. We'll discuss tomorrow, and I will post the schedule.