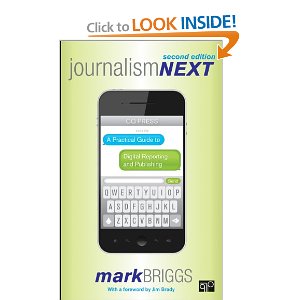 Hi everyone,
Great discussion for day 1. For tomorrow, we'll be talking about the History of the Internet and Web.
Here's what you need to do before class:
Read: Intro and Chapter 1 in Journalism Next
Read: From Pencils to Pixels (link on course outline at http://fdom.cindyroyal.net/outline/)
Start your blog – check out the WordPress handout, and look at the Blog Assignment on the Assignments page of the site. Do the basic setup requirements and write a GOOD introductory post on the topic of your blog. Remember, good posts have visuals and links!
Join Twitter and LinkedIn if you haven't already. For Twitter, if you follow me, you might get hints for tests or quizzes. @cindyroyal. Do a tweet using our hashtag #fdom that introduces your blog topic and its url.
Fill out the form (I sent link via email) with your name, blog url, twitter and LinkedIn. Do it before class time tomorrow Tues, July 9
Look at the Social Media Techniques powerpoint on the course outline. I went over that in class. On the 13th and 14th slides, find the Key Concepts and Key Terms. Get the definitions for all of them, type and bring to class. We'll discuss. You'll turn them in.