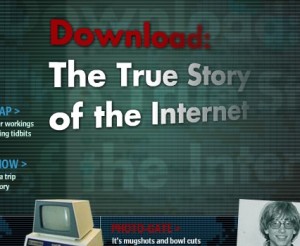 Good discussion today. I feel like you are really beginning to understand how to get different kinds of value from social media.
Tomorrow, we will finish with some of the other articles on social media that we didn't get to today.
Watch the video, Part IV on Download: The True Story of the Internet, People Power (you may also watch the one on Bubble, but that is not required). You must also do a blog post on the video (on your blog). Talk about what interested you and what has happened since in the social media space. Remember, links and images are elements of good blog posts.
Read Chapter 5 in the book, on Mobile. Take a look at the other links under Mobile.
Be working on your blog posts to be able to have five on your topic by the midterm. This does not include the one required above on the video)
Begin studying for the midterm. We will have a Google Hangout on Fri as a review. Make sure you have access to some sort of Google account in order to participate (gmail, etc). We'll talk about more tomorrow.
Work on that Facebook page for your topic. Work on getting 25 fans, so you can do a custom url. Also, one of your five posts on your topic will be to announce your Facebook page.
You should have completed the CSS portion of the HTML assignment before class. I will be reviewing tonight.
Neil is posting news tonight to the Facebook group and using the #fdom hashtag on Twitter. Make your comments on FB. Keep up the good work on this discussion!