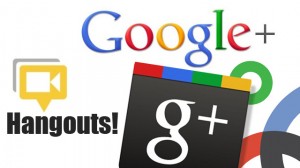 That's two weeks down. We are making progress through this quick summer session.
For this weekend:
Complete all your blog posts. Refer to the Assignments page for all the details of your blog posts and getting the basic requirements of the blog set up. 5 good posts: good content, images and links. Everything well thought out.
Study for Midterm. We'll have on Mon. 50 questions, Multiple Choice/TF. I'll bring scantrons, you bring pencils.
I'll be having a review on a Google Hangout tomorrow at 2pm. I'll send an email around 1:45 when I crank up the Hangout. You will probably have to download a plugin – should be quick and painless. Make sure you in a quiet place with pretty consistent wifi or Ethernet connection. You can watch the Hangout, but Join it when you want to talk.
Follow more people on Twitter, ask questions of a few more people. Try to get some more responses. We've had good ones so far.
Wade and Cecilia will post news for tonight. Make sure you do it both on the FB group and Twitter with #fdom.
Reminder: we won't meet in class tomorrow (but I'll be online on the Hangout). We also won't meet on Wed next week 7/24, but you will have an online assignment. On Thur. 7/25, we'll have Kolten Parker as guest speaker. Please follow him and be prepared for his talk (@koltenparker).