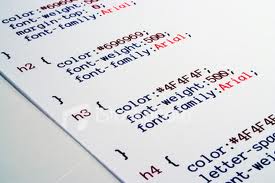 Make sure you keep up to date with the readings, videos, assignments. Class is better if you can contribute, not just me talking the whole time. Anything we cover is fair game for the exams.
For tomorrow, do the 2nd part of the HTML Assignment – CSS. I have already logged in the ones that did HTML I assignment, but you can still get credit for doing the 2nd part.
Read Chapters 3-4 in the Journalism Next textbook. Also, read all the links on tomorrow's section on the Outline. We'll discuss.
I have also logged in who did the Scavenger Hunt. These items all go toward your assignment grade. The ones I saw looked great. Nice work! Hope you enjoyed. Check out the #fdom hashtag to look at what others did.
Erica and Alexis post news tonight. Make sure you post both on FB and using the hashtag (#fdom) on Twitter. Why do you think I want you to do both? Comments just have to go on FB group.
If you want to get ahead, you can start watching Part IV of the Download video on People Power. Link is on the Outline for Wed.
Make a Facebook page for your blog, and work on getting at least 25 likes (so you can get a custom username for it).
Work on your next posts for the blog. You have to have 5 due by the midterm, which is Monday.