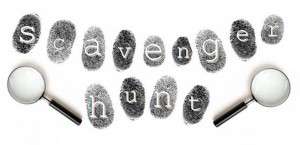 We made a lot of progress this week. Here's what you need to do for the next few days. We will not meet in class tomorrow, Friday 7/12.
Check out FDOM – Royal Facebook group (ask to join if you haven't already) each morning and make a comment on each news post. Check the Outline at fdom.cindyroyal.net to see when it is your day to post news. Elias and Carlos are posting news today. Ben and Cori will do it tomorrow.
If you haven't already, fill out the form with your blog, twitter and linkedin. I need those items asap. Form is in a previous message.
Work on the HTML Exercise Part I that we went over in class. Refer to the HTML Exercise Handout. We will talk about CSS on Monday. Instructions for Dropbox are on the third page of the handout. Do Part I and upload to Dropbox before class on Mon.
Watch the videos on Browser and Search on Download: The True Story of the Internet. Links are on the Course Outline.
Do the Twitter Scavenger Hunt and create a Storify (Storify.com) with all your tweets. Make sure you use #fdom for all the tweets and make a tweet with a link to the Storify. We covered Storify in class. It's pretty self-explanatory. Add title, description and text between tweets for transitions. If you aren't able to do the "campus" items on the list because you are in another city for most of the weekend, then do your best to come up with something similar. You will also use Instagram or Vine for videos if your phone has that capability.
Work on another blog post for your blog. Remember, five are due by the midterm, which is on July 22.
If you didn't already, watch the Steve Jobs/Mark Zuckerberg videos. Anything we discuss in class or cover in assignments is fair game for exams. Also, if you want, watch the Steve Jobs commencement address I mentioned from 2005 http://www.youtube.com/watch?v=D1R-jKKp3NA. It's great. Very inspirational.
See you on Mon! Have a nice weekend.